Steel Industrial Bayonet Filler Neck 2.28" O.D. X 1.25" Tall NA2668
Part #

FNA2668

Condition:

New

Shipping:

Add to Cart For Quote

Bulk Pricing:

Below are the available bulk discount rates for each individual item when you purchase a certain amount

Buy 100 - 250 and get 10% off
Buy 251 - 350 and get 15% off
Buy 351 - 600 and get 20% off
Buy 601 - 4000 and get 25% off

WARNING:

This product contains chemicals known to the State of California to cause cancer and birth defects or other reproductive harm.

Handling Time:

Usually Ships Same Or Next Business Day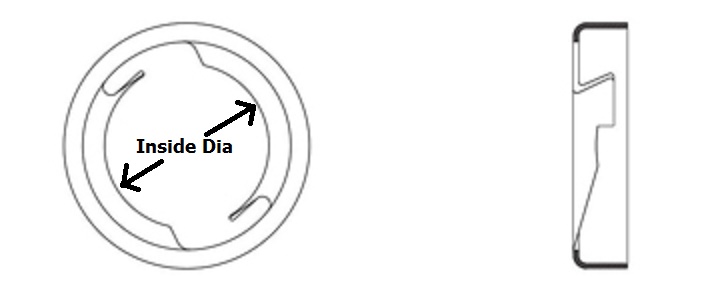 1 YEAR
quality metal and fit perfect

Nice piece. Only issue is that the recommended cap 31640 doesn't fit tight enough so that fuel spills when sloshing. Had to make a thicker gasket for the cap. Don't know if the cap or filler neck is at fault.


I purchased a locking gas cap for my 1973 MGB, needed an internal bayonet filler, so purchased this unit, welded it to a new filler neck and all is perfect.

Bayonet Filler Neck Steel 2.28"

Excellent filler neck at a great price. Also, shipping is fast.
I build motorcycle gas tanks and buy a lot of these.

Excellent filler necks at an excellent price

I buy a lot of these and will continue. Best deal for necks on the web.

Very high quality parts. Material was great and the speed of shipping was excellent

Excellent neck at great price

I've bought a lot of filler necks thru the years building motorcycle fuel tanks. These are excellent necks.
What I like also is the price. Best price I've found on the net for sure.
I hope nothing changes since I plan to buy a lot more necks in the future.