Universal Plastic Fuel Filler Neck Protector - Housing With Door
Part #

BEZ100

Condition:

New

Availability:

Ships Same Or Next Business Day.

Shipping:

Add to Cart For Quote

WARNING:

This product contains chemicals known to the State of California to cause cancer and birth defects or other reproductive harm.
This Universal 2pc Fuel Fill Housing and Door Can Be Used On Various projects where there was no door or housing in the first place. Keep The Dirt, Dust And Weather Out!. Requires drilling mounting holes at the panel surface and on the filler neck flange surface to fit your particular application. Commonly Used On Camper Shells, Utility Bodies, Pickup Trucks, Jeeps, Storage Tanks Housings And Other Custom Applications.

Offset Angle:
42°
Hole Diameter Needed To Install:
4-7/8" + (3/8"L x 3/4"W) Square Tabs on each corner
Surface Flange Outer Diameter:
6.5" max outer Diameter at quarter panel mounting ring.
Surface Flange Inner Diameter:
4-7/8" Inside the outside ring
Surface Flange Bolt Pattern:
5-5/8" Hole Center To Center Straight Across.
Bucket Hole Inner Diameter at Fill Neck Mounting Flange = Bottom:
3-7/8" = Inside where filler neck mounts to.
Fill Neck Hole Diameter:
2-1/2" = Hole filler neck goes through at mounting flange from back.
Lid Material:
Steel
Housing Material:
Hard Plastic
Housing Material Thickness:
1/32"
Depth From Back of Flange:
3-3/8" @ Deepest Point = Deepest this will protrude inward
Locking / Non Locking?
Non Locking (

Locking Not Currently Available

)
Includes:
Allen Wrench, Door And Housing
Installation Note:
Designed To Snap In To Hole With Cutouts. We Recommend Getting Longer Bolts & Bolting In.

SEE RELATED PRODUCTS BELOW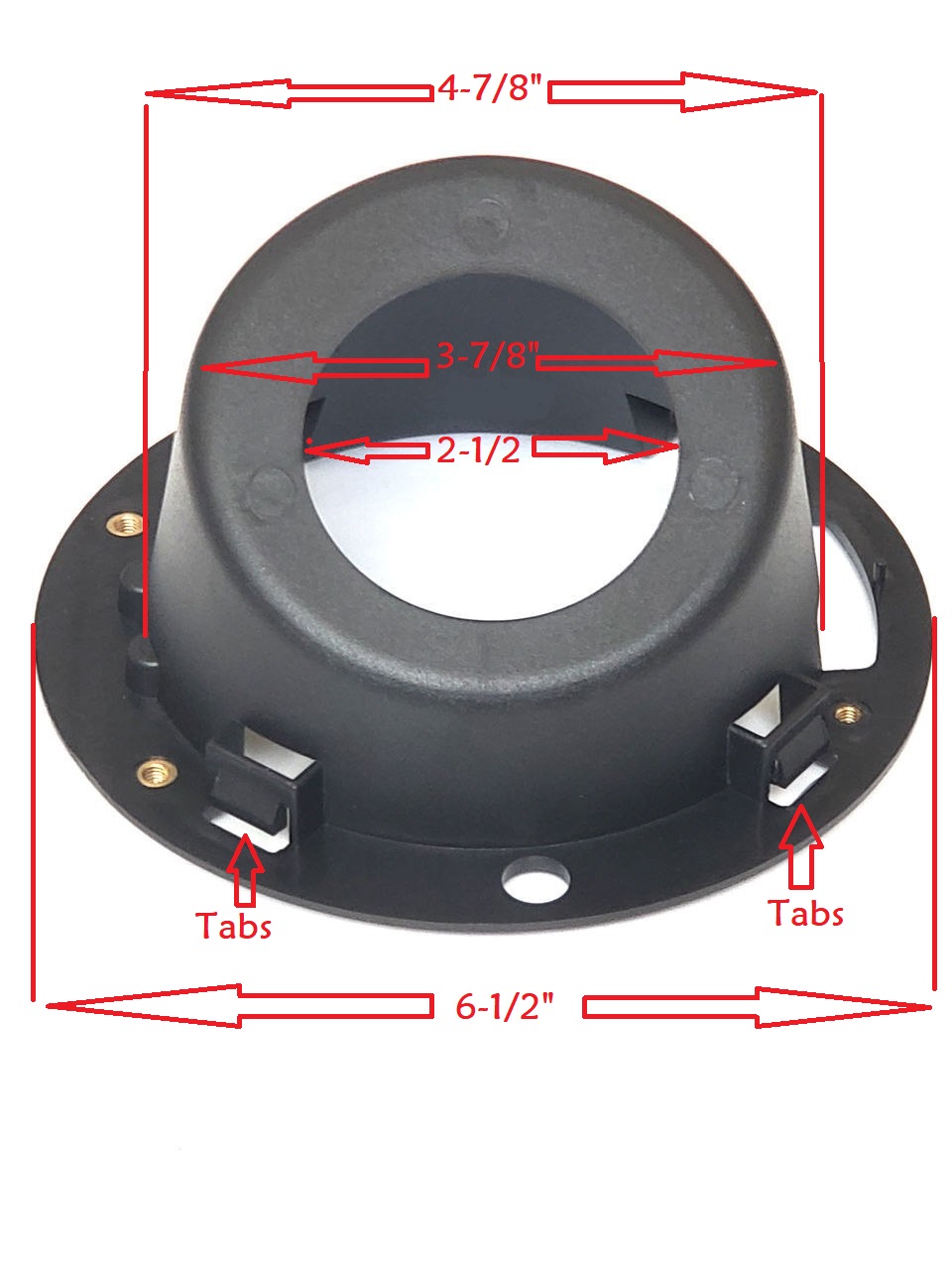 seems to be well built we will see how it last.